Proposed Gas to Hydrogen changes and how they may affect you.
There has been a lot of talk recently about the transition from Gas to Hydrogen.
You may have seen TV advertisements highlighting the proposed changes over the next 25 years. This has sparked a whole chain reaction and possible resistance to buying gas products and the uncertainty of the future of gas too. The aim is to have the whole of New Zealand – Aotearoa on zero carbon emissions by 2050 and there is a series of steps to be taken to get there.
The image below shows the timeline of the Transition to Hydrogen: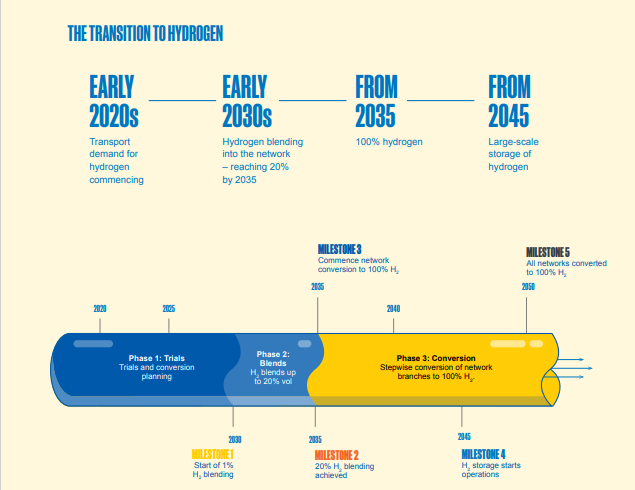 Source: First Gas
A good Feasibility Study Summary document has been produced by First Gas and is worth a read.
In this summary it states that 'research shows that most appliance will not be affected by the blends of Hydrogen up to 20% and it is anticipated that most equipment would be replaced in its natural retirement cycle as the conversation to 100% hydrogen happens by 2035.
As things stand right now our gas appliances are more than capable to work effectively on the 20% Hydrogen/80% gas ratio that has been recommended which takes us right up to 2035 and by that time the new technology will be in place to update any existing fireplace's.
We are on board with these changes and there is a lot of work going on behind the scenes with suppliers to ensure we are up to speed with the unfolding developments. Well keep you posted with new developments as they appear.